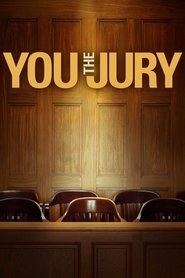 You The Jury
Viewers hand down the verdict of controversial court cases argued by well-known attorneys in this reality series.
Episodes: 3
Status: Returning Series
Seasons: 1
All Episodes
You may also like
Diesel Brothers
Following the team at Dieselsellerz as they trick out trucks, work hard and play harder in the process. In the world of diesel vehicles, no one has more fun or builds bigger, badder trucks than Heavy D, Diesel Dave and their crew. Their mega builds and awesome truck giveaways are the stuff of diesel legend.

Country:
Genre:
Undercover Boss
Undercover Boss is a British reality television series.
Each episode depicts a person who has a high management position at a major business, deciding to become undercover as an entry-level employee to discover the faults in the company.
The first series, consisting of two episodes was aired in 2009 followed by a second series consisting of six episodes one year later. This original series sparked the Undercover Boss franchise.
Localised versions of the show format are currently being produced in the United States, Australia, Germany and Canada and soon to be in Denmark, Spain, Turkey, Sweden, Norway, Belgium, Netherlands and Israel.

Country:
Genre:
The Pop Game
Young aspiring vocalists are mentored by famous musicians in hopes of scoring a record contract with a major label in this reality competition.

Country:
Genre:
Mariah's World
Follow the life of singer Mariah Carey as she begins her "The Sweet Sweet Fantasy" Tour around Europe and plans to get married.

Country:
Genre:
The Real Housewives of New Jersey
The Real Housewives of New Jersey is an American reality television series that debuted on May 12, 2009, and airs on Bravo. It is the network's fourth installation of The Real Housewives franchise. The Real Housewives of New Jersey chronicles the lives of five women in and around several communities in northern New Jersey.

Country:
Genre:
K.Michelle: My Life
Reality show following the daily life of the fabulous K Michelle. Through her busy schedule, heartbreaks, and friend drama, Kimberly always finds a way to come out on top be turning her pain into music.

Country:
Genre:
Edge of Alaska
Hidden deep in the wilderness of Alaska is the toughest town in America: McCarthy. Only 42 residents brave the extreme conditions. They are mavericks, trailblazers, risk takers and rabble rousers, all trying to escape their past by surviving at the end of America.

Country:
Genre:
Evil Lives Here
A TV series where individuals share their perspectives of loved ones who performed horrific acts of crime

Country:
Genre:
Shark Tank
Aspiring entrepreneurs pitch various business ideas to "The Sharks" — tough, self-made, multi-millionaire and billionaire tycoons — in hopes of landing an investment.

Country:
Genre:
Million Dollar Listing New York
Follows some of Manhattan's most relentless realtors as they close multimillion dollar deals faster than a yellow cab runs a red light.

Country:
Genre:
The Briefcase
THE BRIEFCASE features hard-working American families experiencing financial setbacks who are presented with a briefcase containing a large sum of money and a potentially life-altering decision: they can keep all of the money for themselves, or give all or part of it to another family in need.

Country:
Genre:
Shaunie's Home Court
A half hour comedy following the life of Basketball Wives star Shaunie O'Neal along with her family. It's not all glitz and glamour for Shaunie, who behind the scenes spend her days wrangling five children ranging from the ages of 19 to 10 years old. Needless to say, Shaunie has her hands full trying to keep everyone on her court in line.

Country:
Genre: